Enterprise Content Management
Plone is a highly secure content management system, presidented for use in the intranet and in intranets/extranets.
Plone is a highly secure content management system, predestined for use in the internet and in intranets/extranets.
Plone is an open-source content management system with an outstanding range of capabilities. Plone is based on Zope and Python. It is extensively configurable and can be extended as desired with the help of standard supporting products or through user-specific developments.
ZOPYX specialises in the execution and support of complex Plone installations, such as those of large portals in heterogeneous environments, as well as in the development of high-performance Plone extensions.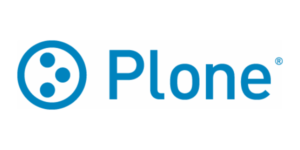 Plone aids in the realisation of classic websites, sophisticated intranet and extranet solutions and highly-specialised CMS solutions for publishers and the like.
Our customers value Plone for its easy operability, individually adjustable workflows and fine-grained security model.
Plone's outstanding security record renders it particularly suitable for the management of sensitive data.
Plone is among the core competencies offered by ZOPYX. Our team has been firmly anchored in the Plone developer community for many years and possesses an exhaustive knowledge of this highly capable CMS.
We provide services and solutions to customers worldwide since 2002.
Our customer base ranges from universities and educational institutions, public administration to industrial customers in various industries.
Our school uses Plone for a range of purposes, including generating reports and minutes of class conferences. We were in need of a reliable solution to manage the printing of these standard form documents, and found the product SmartPrintNG to suit our needs well on account of its flexible configurability. Andreas Jung conducted hands-on training in which he conveyed, in a highly competent and professional manner, the necessary know-how for us to begin working with it.
Both the product support provided by Andreas Jung and his competency in developing solutions are excellent. They have served as a stable source of backup for our customer projects.
We have relied on Plone since 2005 for maintaining the team's web presence and for managing scientific projects at the Friedrich Miescher Laboratory. Thanks to Andreas Jung's expertise, Plone migration was completed in a minimal amount of time and Plone products were adapted optimally to meet our requirements.
Andreas Jung imparted generous amounts of his enormous Zope know-how during a two-day workshop, allowing us to progress with our project in a quick and efficient manner. He was able to answer any and all questions in detail, either during the workshop itself or in subsequent communication. The foundations were laid for a great cooperative relationship.
We have been cooperating successfully with Andreas Jung for many years. Working together with our development team, he has helped to build numerous state-of-the-art, Zope-based software solutions for the electronic publishing branch of our organisation.