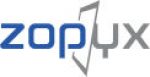 ZOPYX has been developing content management solutions, web and portal applications and individual software solutions since 2004. The head developer Andreas Jung has more than 25 years of experience in electronic publishing with publishing houses, newspapers and EU projects and is an expert in cross-media publishing. ZOPYX's customers include various universities, NGOs, associations and companies from the industry.
C-REX.net is a German-based company focusing on high-quality XML solutions, especially in the field of technical documentation with DITA. Practice Innovation has strong expertise in DOCX-to-XML conversions and lossless conversions back to DOCX (round-tripping). Conversion solutions can be offered as a web service via C-Rex.net.

Abstract Technology GmbH is a digital agency that develops, designs and personalises innovative and individual complete digital solutions based on open source technologies for companies and educational institutions. For more than 15 years, we have relied on Abstract Technology's professional expertise in frontend, layout & design and usability.
Furthermore, the company is an experienced and officially listed service partner of the e-learning software solution Open edX® platform, as well as for the content management system PLONE.

Appweeve – based in Bielefeld – specialises in mobile applications based on Android and iOS.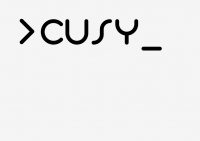 Cusy is a software consultancy solving complex problems. They connect strategy and execution, helping their clients to strengthen their core competencies and flexible scaling.

it-spirit is an IT Consulting and Software Development company based in Bavaria, Germany. The main focus lays on the consulting and development of accessible Websites and applications using the JAMStack. Their main tool of choice are the content management system Plone, Vue.js and 11ty.